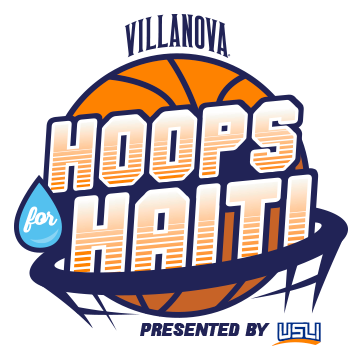 Our Clean Water Promise
We're incredibly excited to announce that we've teamed up with the Villanova Wildcats Men's Basketball team to raise awareness about the need for clean water in Haiti and the impact that we can make in a campaign called Hoops for Haiti. For every 3-point shot made by the Wildcats during the upcoming 2021-2022 seasons, a new water filter will be installed in a Haitian's home by Clean Water for Haiti. The work being done in Haiti to provide clean water is incredibly important. We are just one small part of a larger solution, and we continue to push forward and facilitate changes that we hope will solve the water crisis over time.
Update:
The Wildcats scored a total of 194 three-point shots during the 2020-2021 season! USLI proudly donated $100,000 to clean water initiatives in Haiti. We look forward to spreading more awareness and making even more three-point shots next season!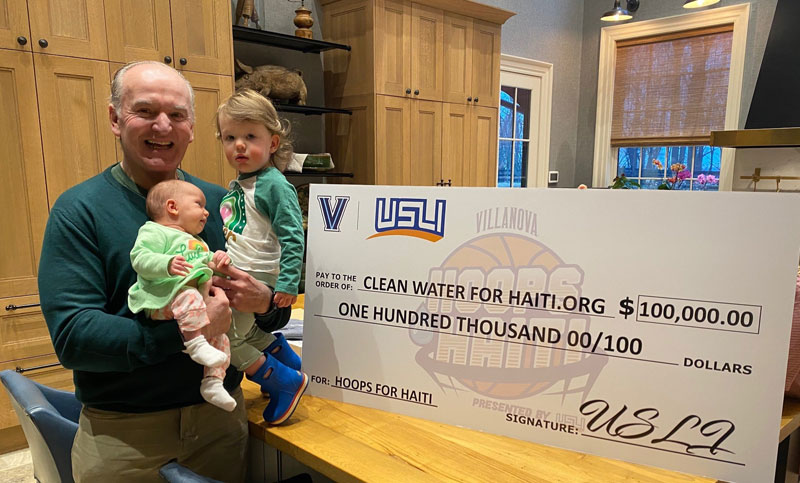 Haiti's Water Crisis
The water crisis in Haiti is an ongoing global issue, affecting approximately 42 percent of the country's population. Haitians use the same water for bathing, drinking and cooking. This causes widespread contamination because Haiti also lacks proper filtration systems. Not only is the population exposed to many waterborne illnesses, they lack the proper medical attention if and when it's needed. There have been over 665,000 reported cases of cholera alone, among other water borne illness; additionally, over 8,000 Haitians have died from cholera since 2010.
The earthquake in 2010 caused a negative impact on Haiti's water supply. The few wells and water systems that did exist sustained devastating damage, causing the people to have fewer water sources to rely on.
One water filter can provide a lifetime of clean water for a family of 15, and each filter can generate around 15 gallons of clean water each day.